This banana cake is full of flavor and topped with a caramelized brown sugar + banana layer that is to die for!
This morning I woke up with a hankering for something made with bananas. I always have banana muffins on hand, but i wasn't in the mood for those. So, I started brainstorming ideas and came up with this! The pineapple upside down cake's (delicious) step sister. This cake is just glorious. If you are a fan of bananas, you will absolutely LOVE it. The brown sugar and butter on top caramelize beautifully, creating a gooey coating that is to die for! Not to mention, while baking, it oozes up the sides and you can see the scrumptious caramel bubbling, try to contain your excitement. The bananas also caramelize making them deliciously sweet. If I had to choose my top favorite desserts, this one would be on the list. The cake has is very moist with a punch of banana flavor, but not overwhelming at all.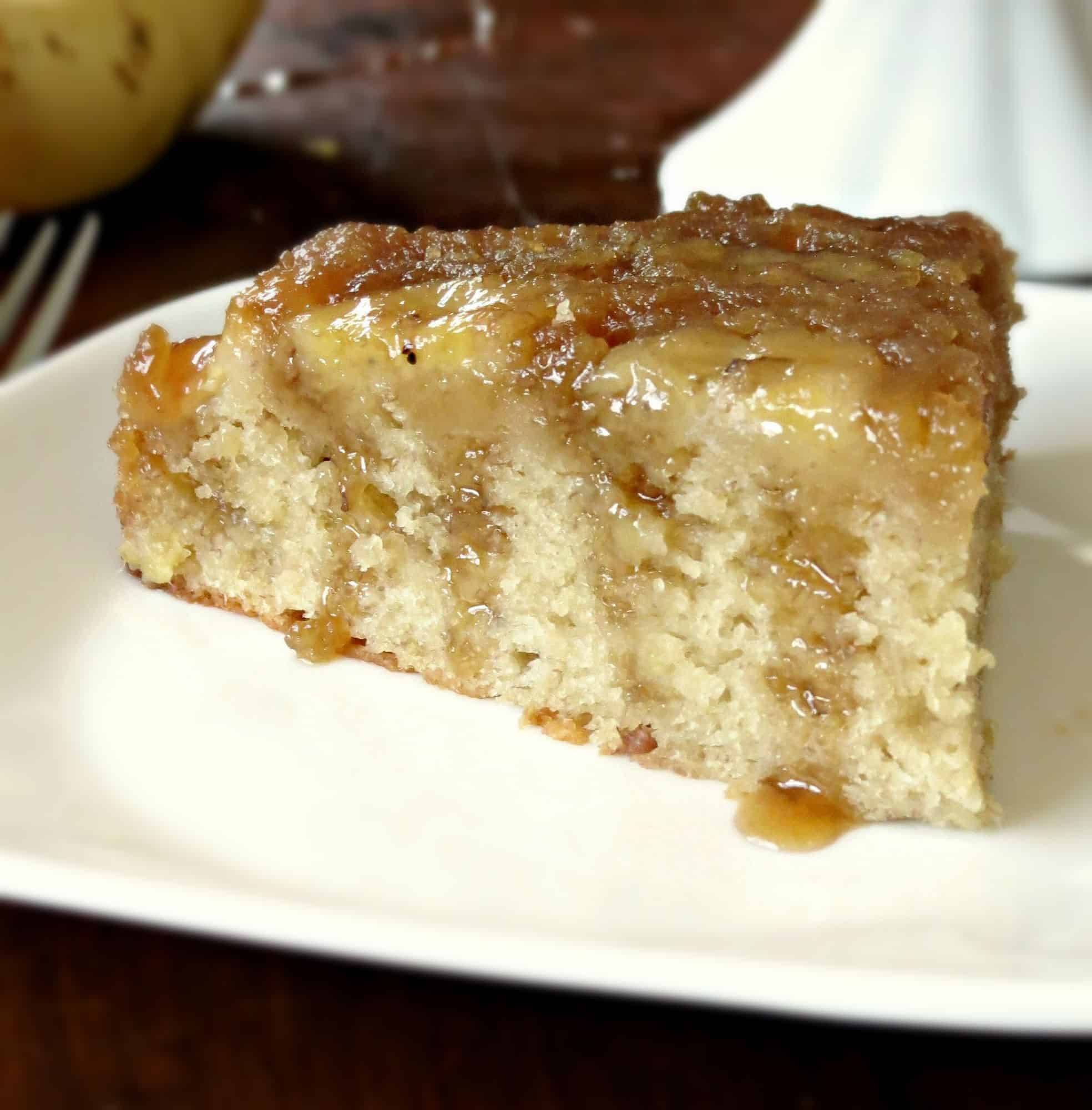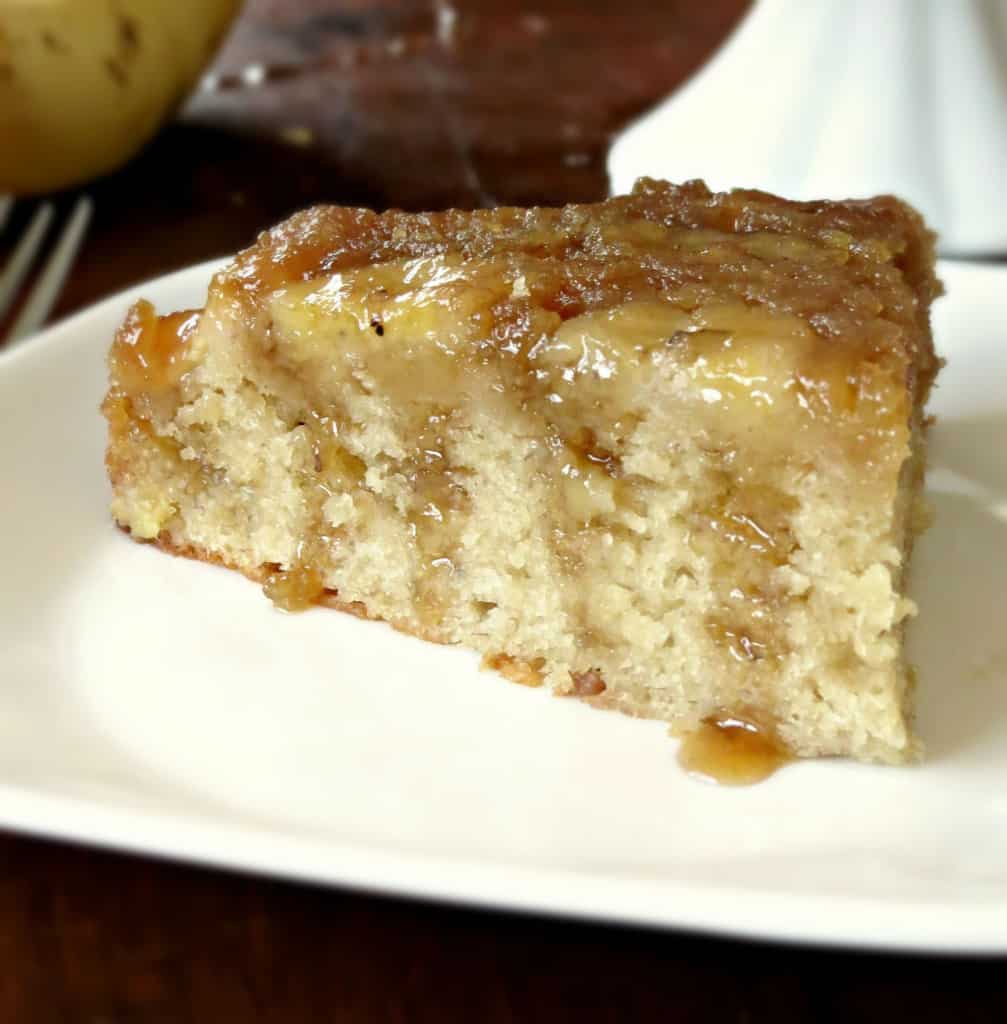 I think the best thing about this cake is that if you have bananas, you most likely have everything else in your pantry! It has such simple ingredients but creates such a FANTASTIC result. The cake looks so elegant, yet it only took about 10 minutes to throw together. Nobody will believe that you didn't spend all day on it.
Is there anything better than caramelized bananas covered in caramelized brown sugar + cake? I think not. I mean, I'm not even the biggest banana eater and I still enjoy this cake so much!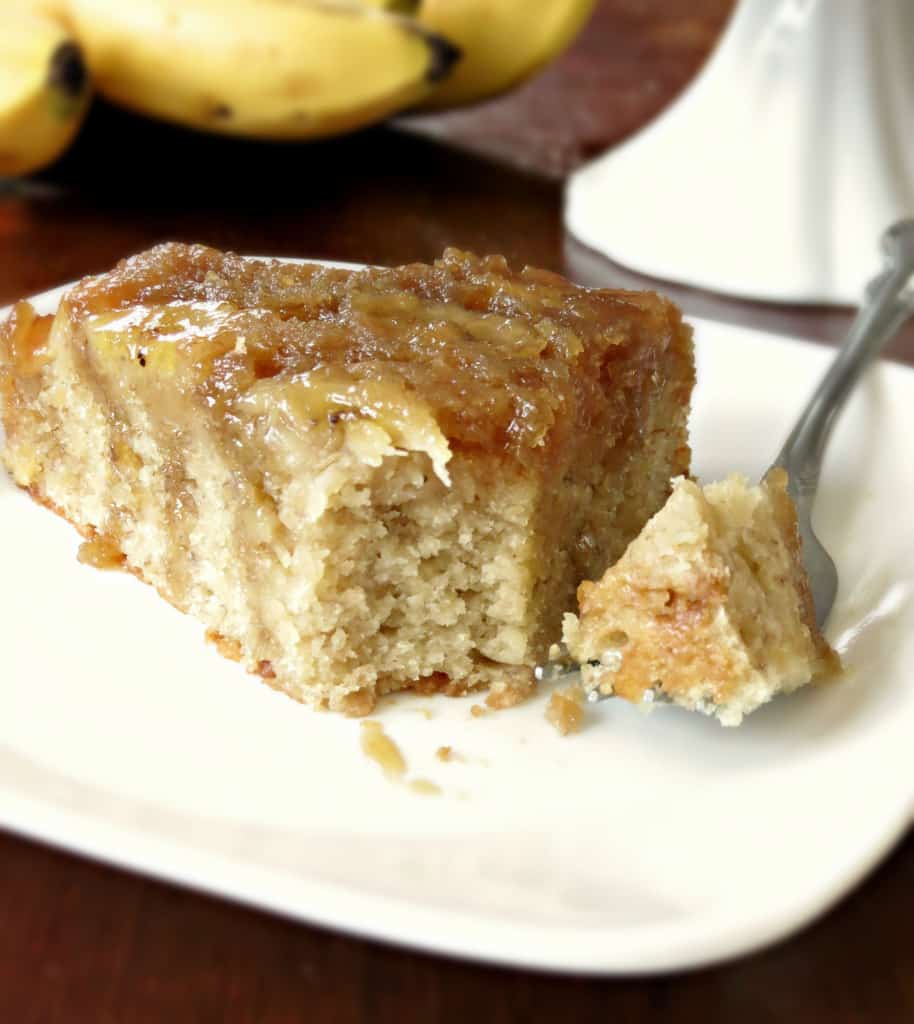 While this cake is the best served warm from the oven, just like banana bread it is just as amazing the next day, too! So, it is definitely okay to make this cake a day in advance without sacrificing taste because it only gets better! It's also delicious warm with some vanilla ice cream on top!
Banana lovers (or not).. you need this cake in your life. Now.
Banana Upside Down Cake
Ingredients
*Topping (Bottom of the Pan)*
1

cup

brown sugar

6

tbs

unsalted butter

melted

2

bananas

sliced into ¼" rounds (or more depending on how you arrange them)
*Cake*
1 ½

cups

all-purpose flour

½

teaspoon

baking soda

1

teaspoon

baking powder

pinch

salt

¾

cup

brown sugar

¼

cup

granulated sugar

1

cup

mashed banana

about 2 medium sized bananas

½

cup

buttermilk

1

tbs

vanilla

⅓

cup

oil

2

eggs
Instructions
Preheat oven to 350°. Grease a 9" round baking pan very well, set aside.

Combine melted butter and brown sugar. Press mixture into bottom of the pan. Arrange banana rounds on top of brown sugar mixture. (This will ultimately be the top of your cake.)

In a large bowl, combine all dry ingredients and whisk very well for one minute. Add in the wet ingredients and stir until completely combined and no lumps remain. Don't over mix. Pour cake mixture into prepared pan on top of bananas. It will fill almost to the top of the pan. RECIPE EDITED TO ADD: Based on reader's reviews, it seems some have had the batter spill over while baking, and some have had great success. To prevent this, simply place the cake pan on a baking sheet when it goes into the oven to catch anything that spills over.

Bake for 42-47 minutes or until a toothpick inserted in the center comes out with a few moist crumbs.

Let cake cool for 5 minutes in pan then turn out on a large plate or platter. (If you wait too long, the caramelized brown sugar will stick to the pan!)

Cake is best served warm out of the oven but will stay moist and fresh for up to 5 days in an airtight container. This cake is able to be made the night before the day needed for consumption.
Nutrition
Have you made this recipe? I'd love to know how it came out for you! Please leave a comment below and share a picture on Instagram with the hashtag #sprinklesomesugar so I can see it!
Want more? Subscribe and I'll send my newest my recipes right to your inbox - for FREE! You can also follow me on Facebook, Pinterest, Instagram, and Twitter to stay up to date!