These soft and chewy Coconut Dream Bars are super easy, perfectly chewy and chock full of coconut, pecans, dark chocolate, and brown sugar.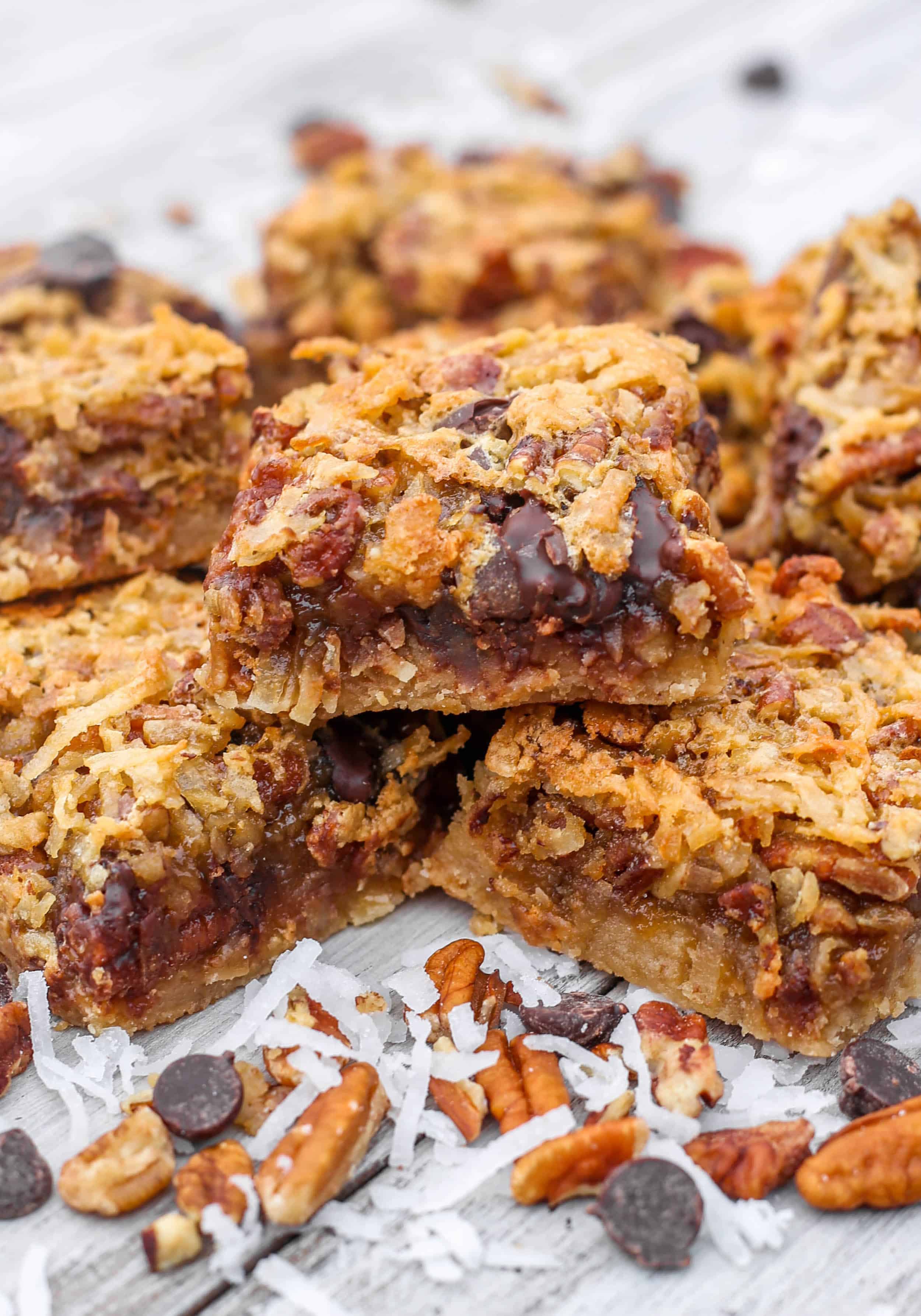 Life with a kindergartener + working full time hours and running this blog has had me a littttttle crazy lately trying to balance it all. These coconut dream bars, though? They give me liiiife. Coconut and dark chocolate are amazing together. Add some pecans and lots of brown sugar to the mix and we've got some deliciousness on our hands.
…
Recent Posts
Tiramisu Muffins that are filled with the traditional tiramisu flavors of espresso, cocoa, and mascarpone! Tiramissuuuuuuuuuu! One of my favorite Italian desserts of all time that I don't get to enjoy more often than I should. These muffins have all of the flavors you know and love about traditional tiramisu. I mean, well, minus the lady fingers….